Swiss Brand Museum with 60,000 visitors in 10 months
Planning and implementation of a small pop-up museum (for a period of 12 months): VR installations, interactive video walls and experience-oriented exhibits. As part of the Swiss Brand Museum project, the cultural agency designed shop installations and interactive exhibitions (POS activities) for companies such as Mammut, GlaxoSmithKline and the Swiss Red Cross. Project created in collaboration with Levin Dennler (direction), Roman Sterchi (communication and project management) and Pascal Schärli (graphics).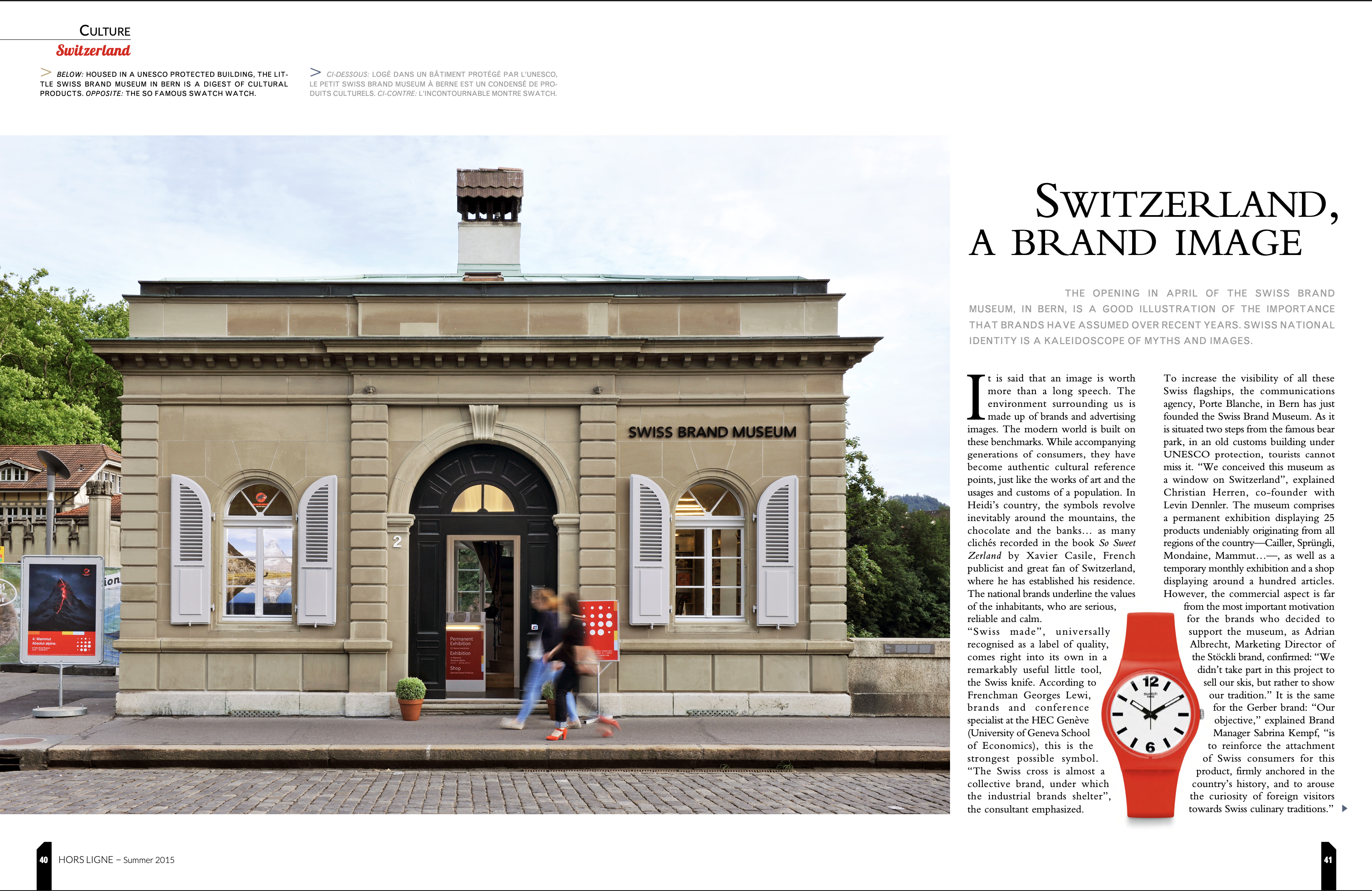 The Swiss Brand Museum at Bärenpark gave the federal capital of Bern a new kind of institution with a unique insight into Switzerland as a place of work. For two years, forgotten inventions, incomparable innovations and unique products could be admired and experienced within the historic walls of the UNESCO-protected customs house.

"The Swiss Brand Museum gave a broad target group from Switzerland and abroad the opportunity to acquire a piece of Switzerland and experience Switzerland's unique products and innovations in a holistic, positive and sustainable way. The focus was on storytelling and the informative presentation of individual key brands and important aspects of the Swiss success story. We are supportive of such concepts and were happy to lend a hand as the official content partner."
- Peter Fankhauser, Member of the Executive Board of Presence Switzerland (FDFA)

The Swiss Brand Museum opened up the elegant sandstone pavilion to the public for the first time in 120 years. The cultural agency took care of the management and coordination of the museum, with a particular focus on bringing locals and tourists alike closer to Switzerland as the birthplace of world-famous brands and their products. The cultural agency's services included the complete planning and execution of the museum, as well as the relevant exhibitions.