Teo Jakob Inc. corporate art collection
The cultural agency provides a comprehensive range of services in the field of corporate collections: from support with all collection activities to the writing of work descriptions and the strategic implementation of the collection in line with the corporate identity. Christian Herren is also a member of the Board of Trustees and co-curator of the Teo Jakob Art Collection Foundation, where he is responsible for the conservation of the collection in collaboration with the other members of the Board of Trustees. The agency is working closely with graphic designers Johnny Graf and Etienne Clerc.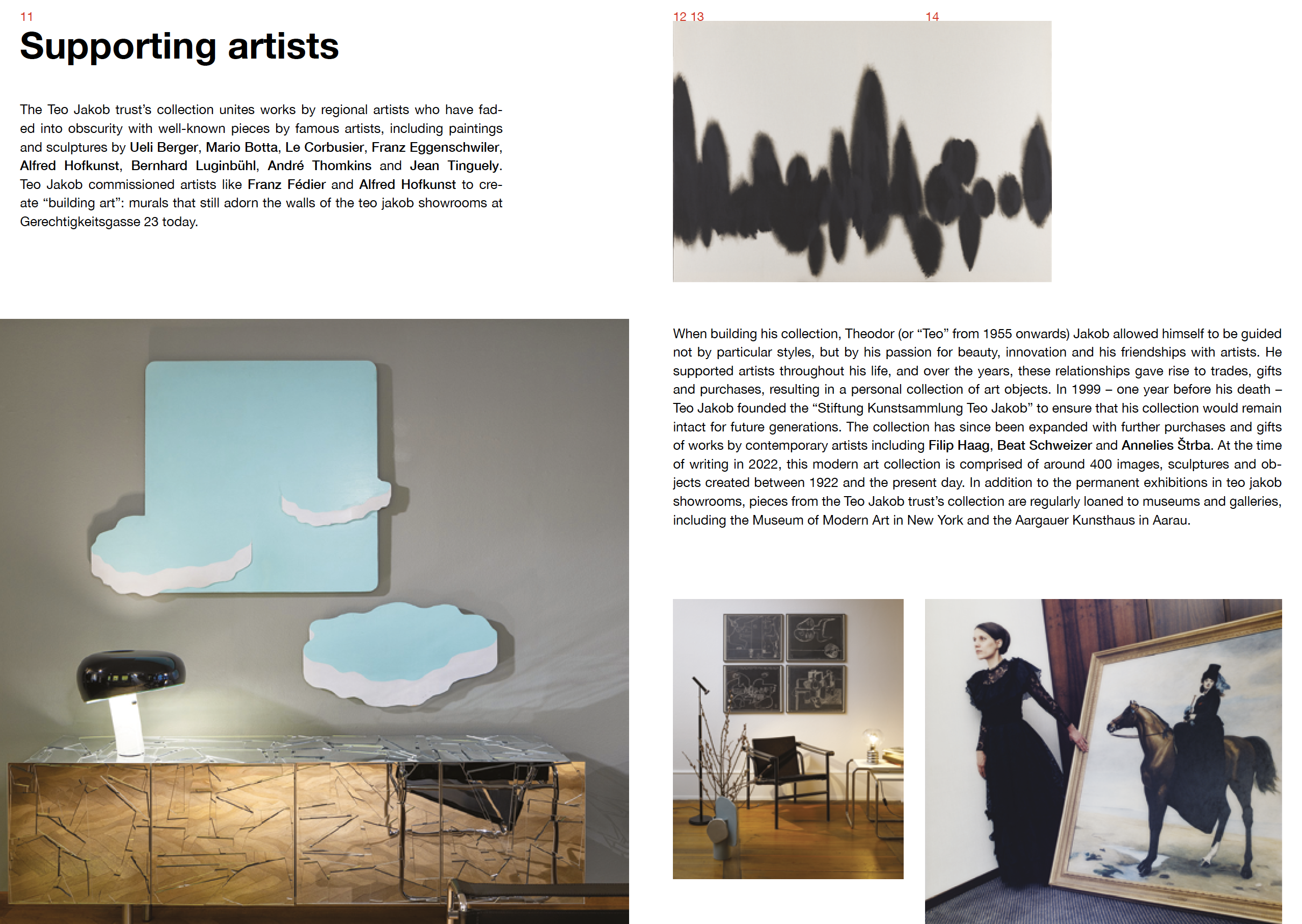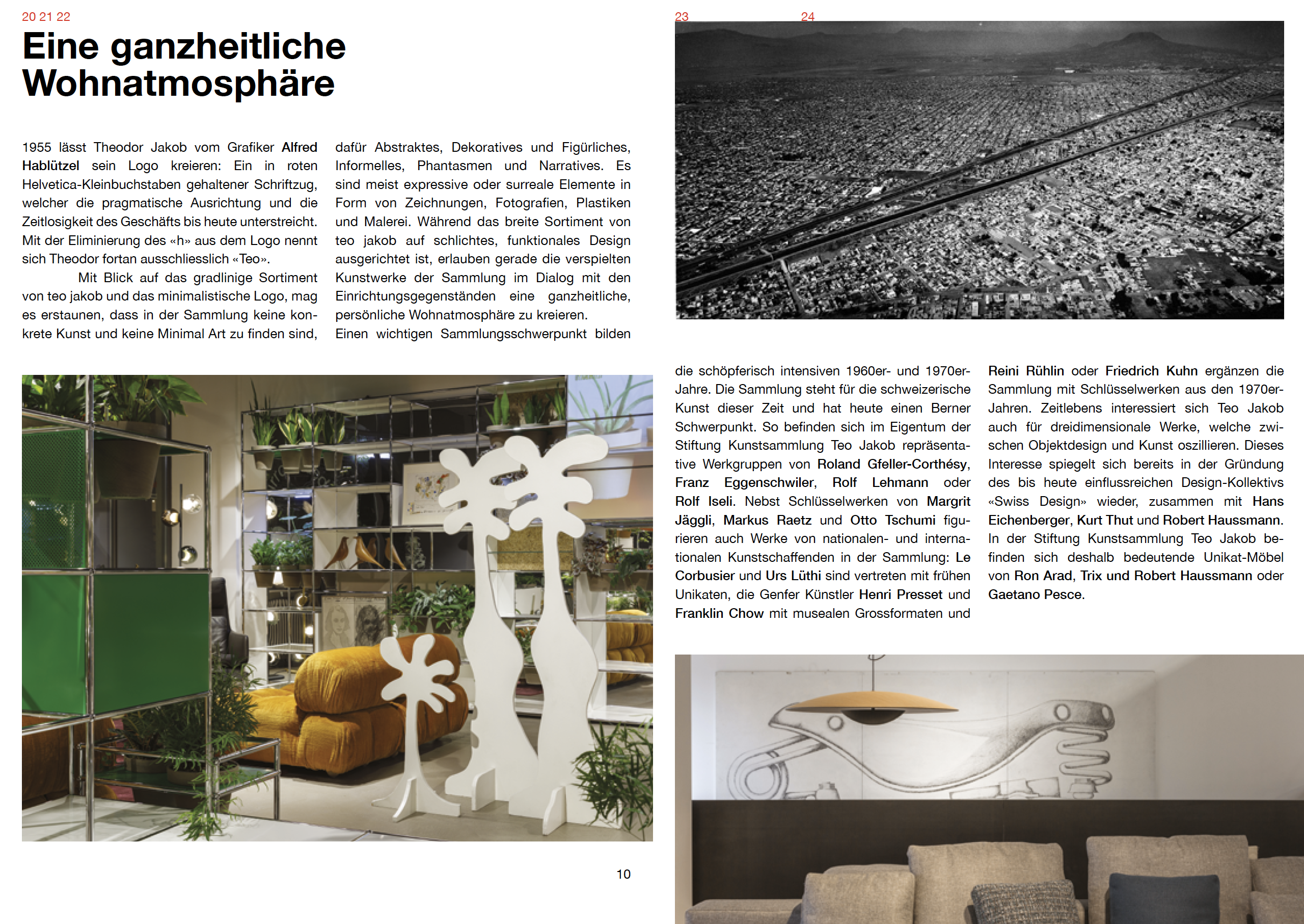 Since 1950, the teo jakob design gallery has been the Swiss point of reference for high-quality, design-savvy planning and furnishing. Today, the company's corporate collection includes 400 works by 80 artists, a selection of which is always on display in the showrooms in Zurich, Geneva and Bern.
On behalf of Teo Jakob AG, the cultural agency strengthens the company's art collection as an important aspect of its corporate identity and supports the company in integrating its cultural commitment into its corporate communications. To do this, the agency designs communication tools that not only bring the unique collection closer to the employees of Teo Jakob AG, but can also be used in customer communications. Measures include signage and symbiotic exhibition scenographies on the sales floors, which bring together design and art.
The agency recently curated a temporary exhibition featuring the art collection of teo jakob. The collection brings together early works of Meret Oppenheim, Trix and Robert Haussmann, Urs Lüthi and Franz Gertsch that embody the spectrum of stylistic pluralism typical of the 1960s. Selected contemporary furniture designs by Neri and Hu, Jaime Hayon and Luca Nichetto produced by Wittmann, reflect the likewise very pluralistic character of current design, which in many ways harks back to the 1960s.
Find here the exhibition booklet.

The designer and founder of the design gallery of the same name, Teo Jakob (1993-2000), was not just passionate about the aesthetics of high-quality designer furniture: He was equally passionate about art. He supported artists and formed lifelong friendships with many artists, such as Meret Oppenheim, Jean Tinguely and Franz Gertsch. Teo Jakob acquired a very personal collection of art objects over the years from his many friendships with artists, through donations, "countertrade" and purchases: the Teo Jakob art collection. For Teo Jakob, interior design and fine art were inseparable. Since the company was founded in 1950, a changing selection of works from the in-house collection has always been on display in the showrooms.