An early abstract painter: Rudolf Urech Seon artist's monograph

Processing of the estate, conception, realisation and production support of an artist's monograph; conception, text and design of various communication media, as well as organisation of an exhibition with a vernissage. Project developed in collaboration with Anatole Comte (art direction) and Roman Sterchi (production support, event including conception, text and design of various communication media).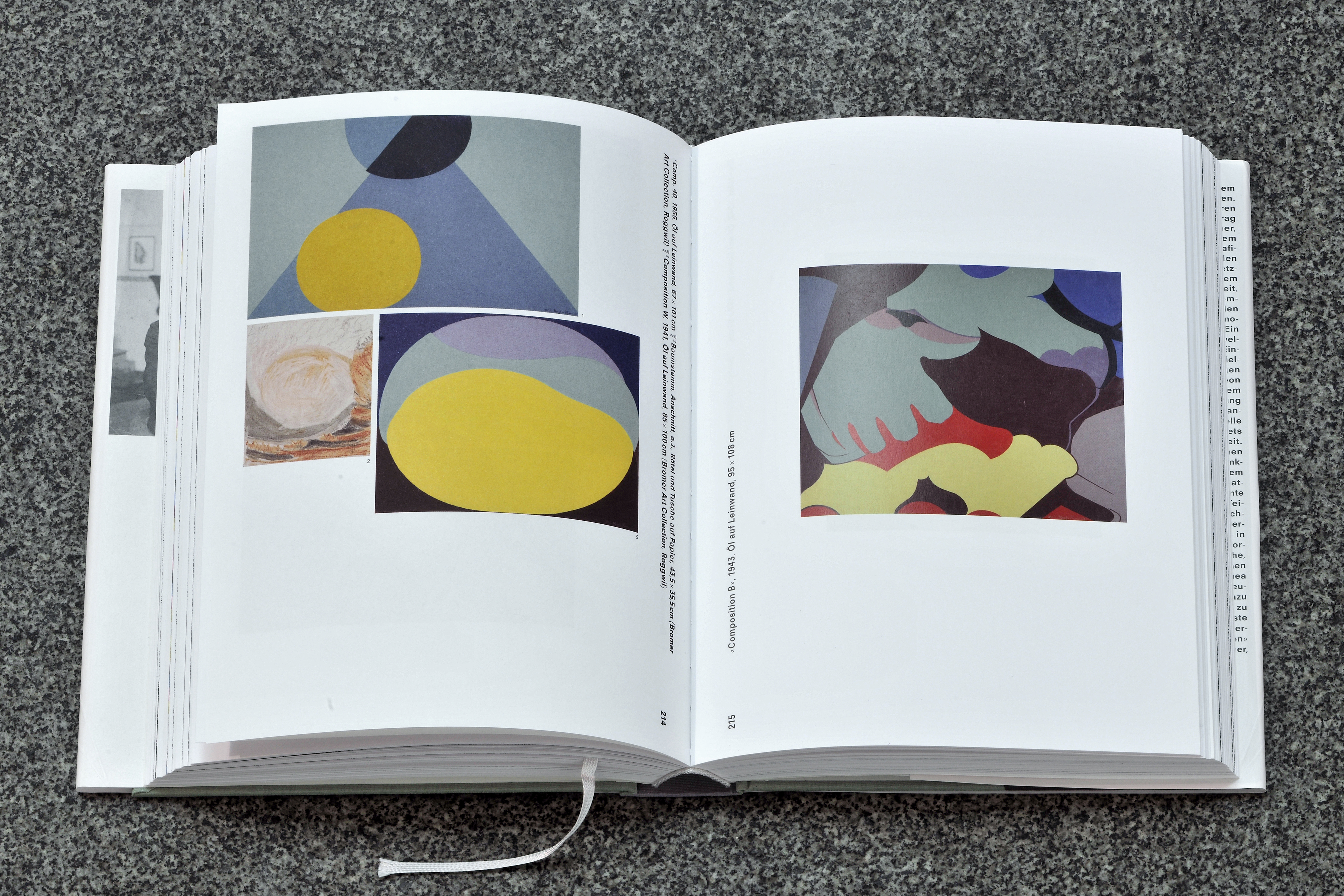 Rudolf Urech-Seon (1876-1959)
Tritt in die Neuzeit (A step into modernity)
Hardcover
428 pages, 358 colour and 21 b/w illustrations
17 x 24 cm
ISBN 978-3-85881-566-8

"I think this is a fabulous book. Well done! It's very well put together with a lot of care. I'm really pleased with the richness and the complex relationships that open up between the paintings."
- Stephan Kunz, Director of the Kunstmuseum Chur

Between 2015 and 2017, the agency processed the estate of the Swiss artist and created a comprehensive retrospective – not only in terms of content, but also conceptually and graphically.

Rudolf Urech-Seon (1876-1959) is among the most original Swiss artists of the 20th century, and was one of the first to devote himself to abstract art. In recent years, Christian Herren has dusted off the Swiss artist's legacy and produced a comprehensive monograph, not just in terms of content but also from a conceptual and graphic point of view. The book, entitled "Tritt in die Neuzeit" (A step into modernity), was published by renowned publishers Scheidegger & Spiess (Zurich) in autumn 2017, almost 60 years after the artist's death. The impulses behind Urech-Seon's work evolve over the course of his career from objective depictions of specific objects to a constructed form of illustration restricted to just a few shapes.

The book attempts to demonstrate the variety of the artist's work, both through the choice and positioning of the works discussed and in certain elements of its design. Urech-Seon's development of the "Villardischer Teilungskanon" is used in the book's schematic design. The works included in the book – many of them published for the first time – are presented both in chronological order and in thematic and form-based groups. All of these works are shaped by the context of the era in which the artist lived, and this is also reflected in the typographical design developed by Anatole Comte and Christian Herren, using initial letters in the style of the "neue Schwabacher" (new Swabian) typeface (1876) and the "Neuzeit" (Modernity) font (1959) for the main body of the text.