My piece of Switzerland: The Swiss Parliament has voted
In partnership with Presence Switzerland (FDFA), the cultural agency developed a special vending machine that was set up in the Swiss capital, Bern, for three months. The campaign has received media coverage in Switzerland and abroad. The project was developed in collaboration with Vincent Sterchi (project management), Roman Sterchi (communication) and Pascal Schärli (graphic design).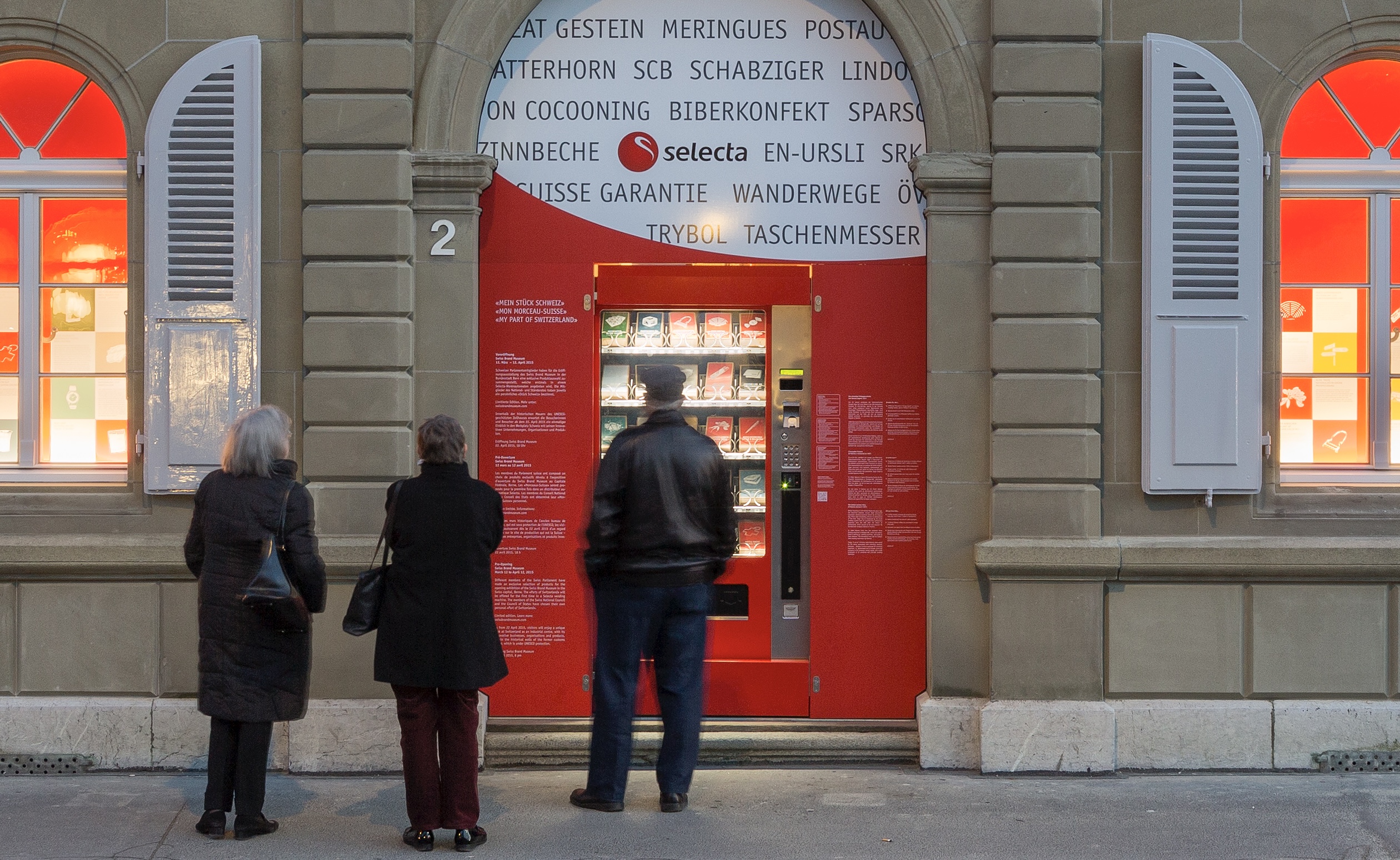 With the aim of reflecting the essence of Switzerland, National Councillors and Councillors of States selected their very own "piece of Switzerland", a limited number of which could be purchased in the vending machine. In collaboration with Levin Dennler, Christian Herren conceived and organised the entire project, including the product packaging, scenography and marketing. The project grabbed the attention of tens of thousands of visitors, and international and national media reported on the unique campaign.